What is Strategic Expansion?
Companies often need to commit a large amount of internal resources if they wish to fuel growth. However, there are ways that companies can partner with other organizations in order to mitigate the risks of expanding.
Types of Expansion
Joint Ventures
Strategic Alliances
Franchising
1. What are Joint Ventures?
Joint ventures are created when two or more businesses work closely together on a project and form a separate business division to do so. In this case, Company A and Company B form a joint venture by creating Company C, which is a separate legal entity. Both parent companies decide beforehand what stake each will take in the child company (e.g. 50/50% stake, 60/40% stake).
Benefits
Limitations

The costs and risks of the new business venture are shared across both parent companies. This is especially important when the cost of developing new products and technologies are immense.

The companies may have customers in different locations and may be able to market their new venture to a wider customer base.

Each company may have its own area of expertise and can bring this to the joint venture.

Differences in management style may cause teams working on the venture to clash.

The failure of the parent companies can jeopardize the joint venture.
What are Examples of Joint Ventures?
SAIC and GM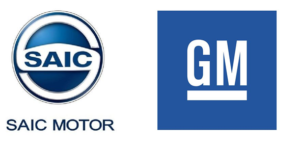 SAIC-GM, formerly known as the Shanghai General Motors Company Ltd., is a joint venture by General Motors Company and SAIC Motor. It was founded in 1997 with a 50-50 investment stake from each partner and continues to operate with this investment stake. The joint venture is headquartered in China and manufactures, as well as sells, Chevrolet, Buick and Cadillac automobiles in China. GM's partnership with SAIC, a Chinese state-owned design and manufacturing company, enabled the company to enter into China and more cost effectively distribute its cars in the country.
Tata Global Beverages and Starbucks
In 2012, Tata Global Beverages and Starbucks came together to create a private limited company named Tata Starbucks Limited. This joint venture is owned 50-50 by both firms and operates in India. In this case, Tata Global Beverages leverages its expertise in tea manufacturing and production while combining this with the brand image that Starbucks has to create retail stores.
2. What are Strategic Alliances?
Strategic alliances are agreements between firms in which each agrees to commit resources to be able to achieve a common goal. In contrast to joint ventures, strategic alliances do not necessarily form a separate venture. These alliances can be made with several kinds of partners, including universities (e.g. to create a training course for the firm), competitors (e.g. to reduce the risk of operating in a foreign country) or even suppliers (e.g. to design materials that will be used in new products).
Benefits
Limitations

Companies that engage in alliances are able to pool financial and managerial resources to develop new initiatives.

Companies can benefit from the expertise of an institution like a university, which can provide specialized knowledge related to research and development.

When strategic alliances are formed to enter into a foreign country, companies must ensure that their actions are not seen as anti-competitive and against rules on monopolies that the country may have.                                        
What are Examples of Strategic Alliances?
Spotify and Uber

In 2014, Spotify and Uber collaborated to enable Spotify premium users to control the music on their rides. Not all Uber users use Spotify, but this move from Spotify encourages the millions of Uber users to sign up for a Spotify premium account. At the same time, Uber users who have Spotify will have more control over their experience and may have more enjoyable rides.
Starbucks and Barnes & Noble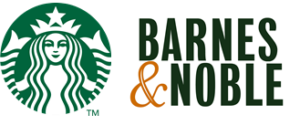 The strategic alliance between both companies led to Starbucks opening locations in many Barnes & Noble bookstores across the US. On Starbucks' side, the company was able to benefit from increased brand awareness and paying customers. In the same way, having a Starbucks in each of its stores enabled Barnes & Noble to increase the quality of experience for customers as this enabled them to browse books in the café.
3. What is Franchising?
Franchising is an arrangement where a business uses the name, logo and processes of an existing business. The original business – also called the franchisor – grants another party called the franchisee rights to use its trademark and business processes. Often, the franchisee pays the franchisor a one-time franchise fee, in addition to a percentage of sales revenue as royalty payment.
Benefits
Limitations

The franchisee gains the brand recognition that the franchisor has built up and can rely on national marketing instead of paying for its own advertising.

The franchisor often offers training to employees of the franchisee.

The franchisee taps into the franchisor's existing system of suppliers and partnerships.

A share of profits needs to be paid to the franchisor every year.

The initial fee to franchise may be very costly.

The franchisee has very little autonomy as it often has limitations placed on how much it can experiment with different branding methods and suppliers.                                                    
What are Examples of Strategic Alliances?
McDonalds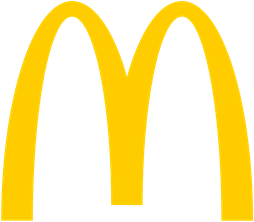 McDonald's is one of the best-known examples of franchises in the world. As of 2018, there were nearly 38,000 restaurants around the world – the majority of which are owned by franchisees. In the US, most McDonald's locations are owned by franchisees, while the McDonald's Corporation tends to own locations on major US highways. McDonald's franchising model has enabled the company to become one of the most widespread American corporations. At the same time, having franchisees enables the McDonald's Corporation to better adapt to cultural intricacies and consumer tastes in each franchisee's respective country.
Marriott International

Marriott International allows franchisees to operate hotels and use its brand name. The franchise model allows Marriott to benefit from a low-risk growth strategy, especially as the hotel sector is capital-intensive and has high fixed costs. Furthermore, hotel revenues are very business cycle dependent and a downturn in the overall economy could greatly impact the company's bottom line. On the franchisee end, starting a Marriott branded hotel is a way to immediately benefit from the branding and prestige of the Marriott name.